#Business
SAM Cloud Productivity Assessment and Co-sell with Microsoft
26 października 2020
Ten tekst przeczytasz w 1 minutę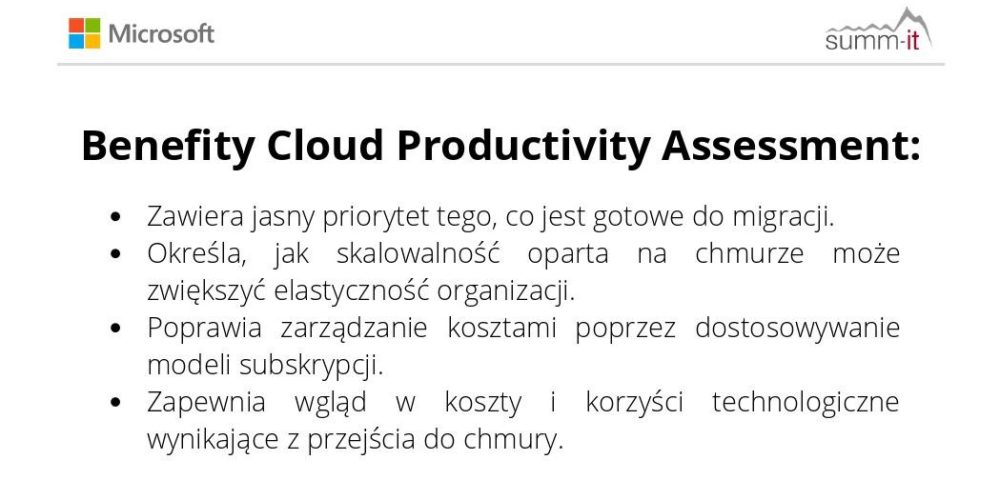 A move to the cloud can add complexities that make a SAM Assessment even more critical. Working with a SAM partner on a Cloud Productivty SAM Assessment will give you the opportunity to plan for and address the unique challenges associated with cloud solutions.
A Software Asset Management (SAM) Cloud Productivity Assessment simplifies cloud adoption and reduces risk by offering you a comprehensive analysis of your desktops and end user productivity tools to prepare your environment for the Cloud. Building off of your Cloud strategy and overall business goals, we look at your current software deployment and usage and then assess your Cloud-ready state to determine the best options for migration now and later. We also provide insight on the business, cost, and technology benefits of moving workloads to the Cloud as well as recommendations about how to optimize Cloud licensing.
As a Microsoft partner, we can sell services to you. If you are interested, please contact us.